Brendan Hammer is an experienced and acclaimed trial lawyer in the field of family law, widely praised for his creative and psychologically sophisticated approach to litigation.
Brendan represents a wide variety of individuals, from executives, entrepreneurs, and medical, legal and creative professionals to political figures, professional athletes, and their spouses. He concentrates his practice on the litigation of sophisticated family law matters including high conflict parenting disputes, the valuation and division of assets, fraud and dissipation claims, complex compensation structures, spousal challenges to trust and estate plans, and high net worth maintenance and child support.
Reputation
Clients turn to Brendan for proven, innovative, and effective litigation results. Brendan's distinct focus on courtroom advocacy marks him as a notable presence in the Chicago family law field. Brendan's clients know that he brings a unique perspective and set of abilities to his trial practice, drawing equally upon his wealth of experience litigating complicated family law matters and his background in the performing arts.
Brendan is also a well-regarded presenter and teacher who speaks, educates, and publishes on various trial-related matters including cross-examination, evidence, the performance aspects of litigation, trial techniques, and oral argument. Since 2019, Brendan has served on the faculty of the National Family Law Trial Institute. In response to the recent COVID-19 crisis, Brendan volunteers for a self-represented litigant program started by the Honorable Grace G. Dickler, Presiding Judge Domestic Relations Division. The program assists those without legal representation in the navigation of coronavirus-related case concerns via phone.
Approach
Brendan firmly believes that family law litigation requires more than just legal sophistication. In a field where the use of a traditional, symmetrical approach to the adversarial process is still the norm, Brendan utilizes a unique and comprehensive strategy in litigation that draws upon his keen understanding of human emotion, decision-making models, cognitive biases, performance, and persuasion. At all times, Brendan maintains his approach with a deeply pragmatic and analytical grasp of how litigation operates in reality, as opposed to theory.
Representative cases that Brendan has litigated include:
Successful defense of fraud claims brought by former spouse regarding valuation and sale of business owner's company
Successful defense against spousal challenges to multi-generational family estate plan
Successful obtainment of relocation of mother and child to North Carolina, despite father exercising close to equal parenting time
Successful reduction by 80% and then eventually terminated long-term maintenance award of spouse of business executive
Successful litigation of substantial downward deviation in child support for professional athlete
Successful litigation of numerous motions for summary judgment regarding the characterization of business interests, trusts, and executive compensation
Successful litigation of numerous high-conflict, complex child custody, and parenting matters involving significant mental health and substance abuse components
Professional Recognition
Crain's, Most Influential Minority Lawyers in Chicago, 2017
The Best Lawyers in America® for the practice of Family Law, 2019 – Present
H-Texas Magazine, Top Family Lawyers in Houston, 2016
Leading Lawyers Network

Emerging Lawyers, 2015 – 2018
Leading Lawyers, 2018 – Present

Law Bulletin Publishing Company, 40 Illinois Attorneys Under Forty to Watch, 2012
Publications & Presentations
Lessons Learned Through COVID-19: Utilizing Technology to Move Your Family Law Practice Forward – Illinois Institute for Continuing Legal Education, Spring 2020
The State of Family Law During the COVID-19 Pandemic – Chicago Bar Association, Spring 2020
Family 2.0 – Coparenting After Divorce – Family Law Symposium on the New American Family, DePaul University College of Law, Fall 2019
The Evolution of Dissolution – Navigating the Shifting Landscape of Divorce –DePaul University College of Law, Fall 2019
Meditate Before You Litigate – Mindfulness for Lawyers – Illinois State Bar Association Solo and Small Firm Conference, Fall 2019
Putting on a Financial Case in Domestic Relations – Chicago Bar Association, Fall 2018
Everything You Need to Know and Do if There is an Entity or Trust in Your Case – co-author of presentation with Sherri A. Evans and Taylor Toombs Imel (Koons Fuller, P.C.), 39th Annual Marriage Dissolution Institute, State Bar of Texas, 2016
Community Involvement
Advisory Board of DePaul University College of Law / SDF Family Law Center, member
Advisory Council – David Lynch Foundation Chicago, member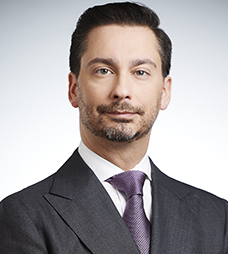 Contact
bhammer@bergerschatz.com
download vCard
LinkedIn
Education
DePaul University College of Law, J.D., magna cum laude, 2007
Indiana University, B.S., cum laude, 2004
Harvard University, Program on Negotiation/AAML, 2019
Advanced Cross Examination Program, National Family Law Trial Institute, 2014
Northwestern University, Certificate in Mediation, 2013
Family Law Trial Advocacy Program, National Family Law Trial Institute, 2012
Bar Admissions
Illinois
Texas (Inactive Status)
Professional Leadership
American Bar Association (Family Law and Litigation Sections), Member
Association of Family and Conciliation Courts, Member
Illinois State Bar Association, Member
State Bar of Texas, Member
DuPage County Bar Association, Member