Daniella graduated Cum Laude from Loyola University Chicago School of Law. She served as one of our summer Associates and Law Clerks throughout 2022. She continued her clerkship with us until her graduation from Loyola University Chicago School of Law in 2023.  
Daniella has received many accolades throughout her academic career. In her undergrad program at Occidental College where she earned a degree in diplomacy and world affairs, she was awarded Best Thesis on Identity. At Loyola, she won the Center for Computer-Assisted Legal Instruction Award (CALI) for contracts.
During her clerkship and now as a new Associate, Daniella works on cases specializing in complex financial matters, business valuations, and trusts.
She appreciates the interdisciplinary nature of Family Law and the personal aspect it brings. Daniella strives to specialize in entity valuation, asset valuation, arbitration, and surrogacy work.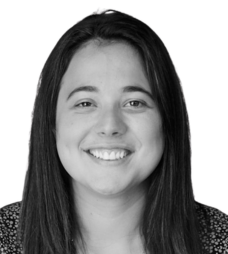 Contact
dkhersonsky@bergerschatz.com
LinkedIn
Education
Loyola University Chicago School of Law, Cum Laude, 2023
Occidental College, Dean's List, 2019
Bar Admissions
Illinois