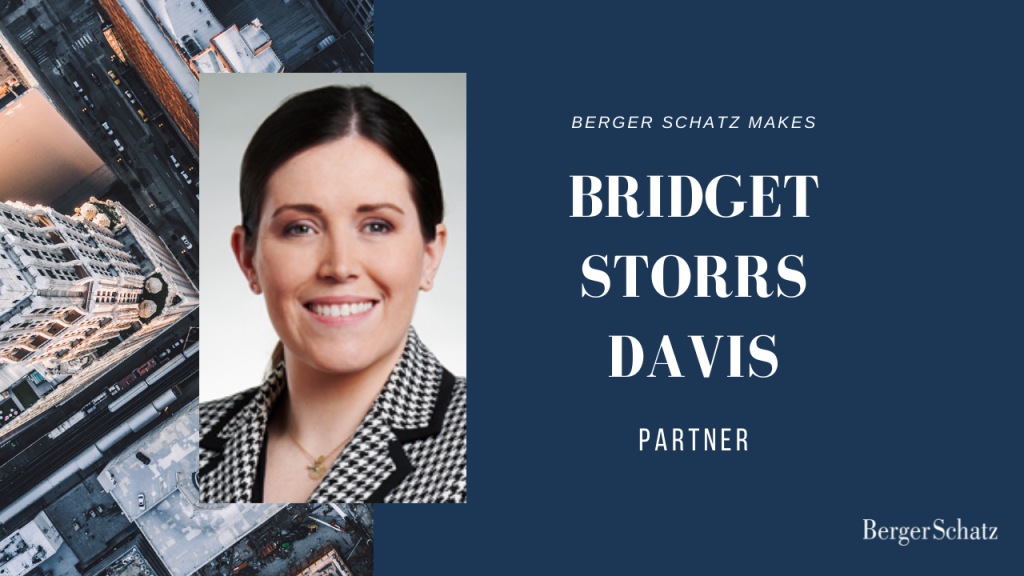 Berger Schatz is pleased to announce that Bridget Davis has made Partner, effective January 1, 2022.
Bridget graduated cum laude from University of Illinois College of Law. She handles all aspects of family law including negotiation and litigation of complex financial and child-related cases. She is a skilled mediator and regardless of the forum, a committed advocate for all her clients.
Bridget has received recognition and awards throughout her career, including being named to Chicago Lawyers' 40 Under Forty list, Best Lawyers, and Leading Lawyers.
She is an active member of the Chicago Bar Association and serves as Committee Chair for the Domestic Relations Committee, where she has spoken and written on family law topics.
Congratulations, Bridget! To learn more about Bridget, visit: https://www.bergerschatz.com/attorneys/bridget-storrs-davis/