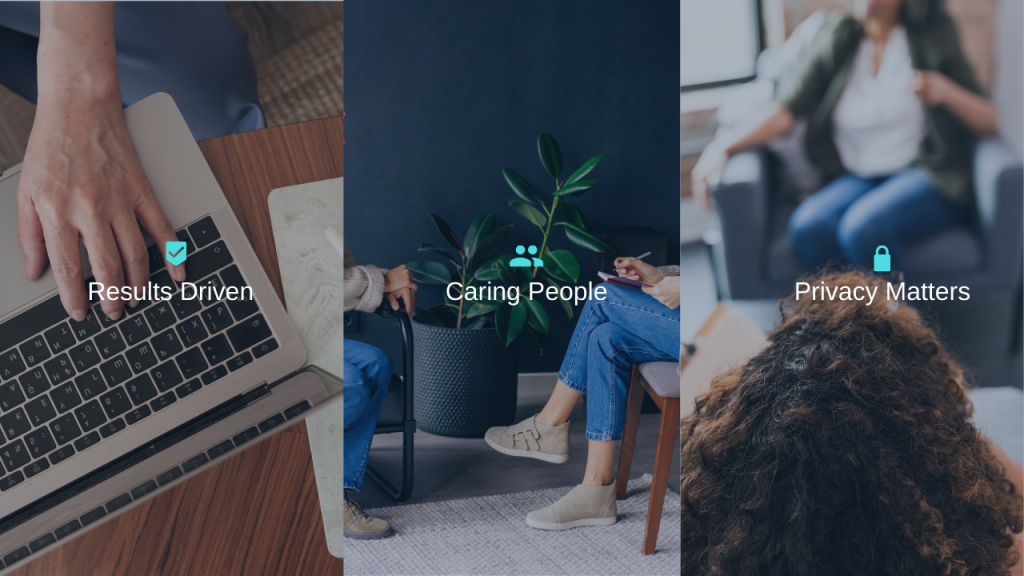 The client-attorney relationship is personal.
You tell us details about your personal life that often nobody knows.
Taking in that information as your divorce lawyer, it is our job to understand you, your values, what your goals are, and what is important to you. 
Obviously, the better we know you, the better we can represent you and achieve the results you want. As important as it is for us to know you, and what you value, we believe it is equally important that you know who we are and what we value.
We structure our firm around the key principles of results, care, and privacy. These key principles influence how we work with each of our clients and contribute to our decades of success.
Introducing – Our Values:
Results Driven – We have decades of experience with a track record of success.  
Our Attorneys are skilled at achieving the best result for every client. We work creatively or pragmatically to achieve those best results. 

Caring People – We really get to know our clients to avoid cookie-cutter solutions.  
Our approach is personal and tailored to each client's specific needs. 

Privacy Matters – Privacy is as important to us as it is to you.
We know how to maintain privacy notwithstanding the often-public nature of a divorce proceeding. 
When selecting an attorney, it's human nature to gravitate towards people who share similar values. What drives people to work with us is our people and our values. 
Equity Partner Brian Blitz wrote in his recent article, "High EQ and Finding the Lawyer Who Understands You", about the importance of looking beyond the surface level when selecting an attorney.
He wrote, "[When selecting an attorney] go beneath the surface and look beyond awards and recognitions (which can be bought anyway), to help you evaluate a prospective attorney on a person-to-person level. Learning the law isn't the hardest part of what I do, understanding and collaborating with clients takes more skill."
Like Brian, we believe in relationships. We believe in allowing people to get to know us, so that we can better understand them.
Throughout our 35 years as a leading family law firm, we have seen our practice, our people, and the needs of our clients evolve, but our values remain constant. They encapsulate who we are at our core and what we stand for.
It's what you get when you work with us, and it's why we are successful on behalf of our clients.
Interested in learning more about our services? Contact us to inquire and schedule a consultation.